Maritime; Fisheries; Antitrust; Administrative and International Trade

J.D., Stanford Law School, 1970
MSc., London School of Economics, 1967
B.A., University of Southern California, 1965

After graduating from law school in 1970, Paul served as a law clerk for the Honorable Max Rosenn of the United States Court of Appeals for the Third Circuit in Philadelphia, Pennsylvania. From 1971-72, he worked for New Hampshire Legal Services where he was the managing attorney of the Laconia, New Hampshire office. In 1972, Paul joined the firm of Bergson, Borkland, Margolis and Adler, an antitrust specialty firm in Washington, D.C., where he worked as an associate until moving to Seattle in 1976 to co-found Mundt MacGregor.

Paul is a frequent speaker at CLE Seminars and in other public forums on topics involving U.S. and international fisheries. He also serves as an advisor to the United States Department of State on various international fisheries and maritime boundary issues.

Paul serves as a general counsel to several major trade associations, an export trade company, and a number of non-profit foundations involved in environmental research.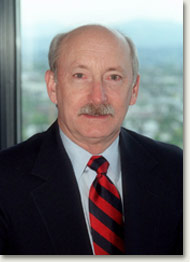 California
New Hampshire
District of Columbia
Washington



Washington State Bar Association
King County Bar Association



Mundt MacGregor L.L.P.
271 Wyatt Way NE, Suite 106
Bainbridge Island, WA 98110-2873
(206) 669-4074 Direct
pmacgregor@mundtmac.com