Business Transactions; Maritime and Fisheries; Corporate Law; Commercial Lending

J.D., University of Washington, with honors, 2002
M.A., University of Glasgow, with First Class Honors, 1993

Duncan's practice focuses on corporate, business, and commercial matters. He provides advice and legal representation to clients, both large and small, in connection with the negotiation, documentation, and closing of a wide variety of business transactions, including:

Business formation and financing.
Mergers, stock sales, and asset sales.
Maritime and fisheries matters, including vessel and quota acquisitions, sales, and financing, and regulatory compliance.
Commercial loan transactions, including vessel and fishing rights financing.
Complex business agreements, including joint venture, supply, service, lease, and licensing agreements.

Counsel for buyer in the acquisition of a fleet of Amendment 80 catcher-processors.
Counsel for seller in sale of crab quota share portfolio.
Counsel for seller in sale of AFA catcher vessel.
Counsel for real estate holding company in acquisition of real estate holdings.
Counsel for national bank in $16,000,000 secured financing for purchase of multi-vessel fishing company.
Counsel for national bank in $134,000,000 syndicated credit facility.
Counsel to foreign lender on $22,000,000 loan facility secured by Alaskan seafood processing plant.
Borrower's counsel in connection with $48,000,000 working capital facility, secured by vessels and fishing rights.
Special maritime and fisheries counsel to major seafood company in the purchase and sale of multiple catcher-processor vessels.
Counsel to numerous vessel owners and fishing companies with respect to compliance with vessel documentation laws, including interfacing with MARAD and the Coast Guard.

Duncan is a member of the Order of Coif. He has been recognized repeatedly as a "Rising Star" by Washington Law & Politics magazine.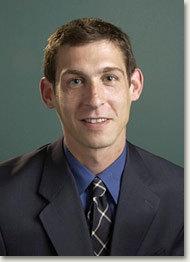 Alaska
Washington



Washington State Bar Association
King County Bar Association
Alaska Bar Association



Mundt MacGregor L.L.P.
271 Wyatt Way NE, Suite 106
Bainbridge Island, WA 98110-2873
(206) 319-1105 Direct
(206) 624-5469 Fax
dmcintosh@mundtmac.com