Business Transactions; Commercial Lending; Corporate Law; Real Estate

J.D., with honors, University of California, Davis, 1985
B.A., Stanford University, 1977

Libby's practice emphasizes transactional work, representing clients on a wide variety of business matters. Her experience includes secured lending transactions, mergers and acquisitions, general corporate counseling, business formation and entity selection, and negotiating, drafting and reviewing complex commercial contracts. She has assisted clients with commercial, retail and residential property leases and purchase and sale agreements.

Libby is a member of the Order of the Coif and served as a Law Clerk for the Hon. Betty B. Fletcher of the United States Court of Appeals for the Ninth Circuit.

2011- Present, Literacy Council of Seattle. Grant writer and volunteer tutor/ teacher for ELL (English Language Learning) and ABE (Adult Basic Education) students.

2009-2012, Volunteer Attorney, King County Bar Association Neighborhood Legal Clinics.

2009-2012, Senior Rights Assistance Office, Senior Services of Seattle. Advise seniors and their families on estate planning and substitute decision making issues.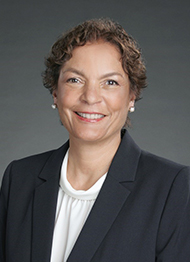 Washington
California



Mundt MacGregor L.L.P.
271 Wyatt Way NE, Suite 106
Bainbridge Island, WA 98110-2873
(206) 319-1107 Direct
lwilliams@mundtmac.com